Our customer counting surveillance system can count number of people that came into your store. measure your conversion rate by integrate with your POS data. Give you the real insights of your retail stores.
How is our people counting surveillance system works?
Simply by placing a surveillance camera directly above your entrance, create an overhead view, and draw a virtual area within the security camera view to mark where to stat people counting, then you are done. Next, the customer counting surveillance camera system is going to analyses every one with in your pre-defined area, calculate number of people that in and out of your store. Please read through to see how this small business security camera system could help you better understand customer behaviour and better manage your business.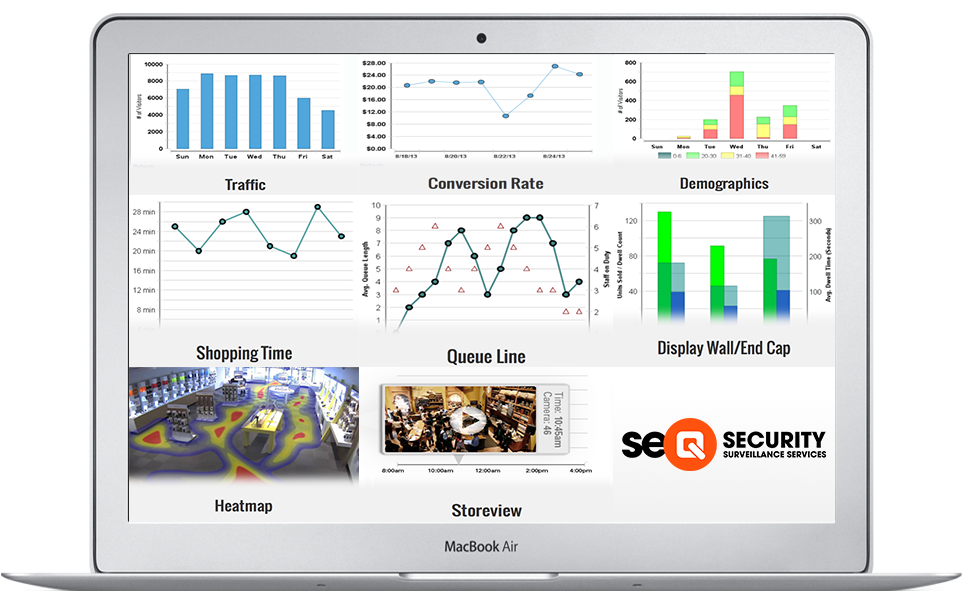 Measure traffic in your store, optimize staffing levels.
Customer counting analysis is the technology that make it possiable to measure foot traffics in your store or in an specific area, like customer service, fitting room and return desk. simply place a surveillance camera above the area of interest, our people counting analysis software will start counting people in and out of the area, and generate a historical graphics. Our customer are using this customer counting analysis to Determine the level of staffing in different time and day, therefore increase ROI on advertising investment. Understand customer behaviour visually as well statistically, help you to plan layouts and optimize marketing spending.
Integrate with POS data. Measure conversion rate.
Compare your sales against customer counts and staff level.
Our people counting surveillance system can generate graphical reports base on hourly, daily and monthly across all your your locations. with integration to your POS data, people counting surveillance system can Calculate true conversion rates with advance reporting, which provides data on location and region by hour, day, week or month. Helping you to find key to unlock more sales by Making you  be on top of everything.